The network was initially (2017-2019) coordinated by Great Ormond Street Hospital (GOSH) for Children NHS Trust, London, UK, and led by Professor Helen Cross. In March 2019, as a consequence of "Brexit", the coordination of EpiCARE has been transferred from GOSH to the University Hospitals of Lyon (HCL), and is led by Professor Alexis Arzimanoglou. A close collaboration between Professors Cross and Arzimanoglou, and all the members of the Steering Committee guarantees the continuity of all missions undertaken since the creation of EpiCARE.
Coordination team
Professor Alexis Arzimanoglou
Professor Alexis Arzimanoglou is heading the Department of Paediatric Clinical Epileptology, Sleep Disorders and Functional Neurology at the Hospices Civils de Lyon, France and is the Epilepsy Research coordinator for the Sant Joan de Déu Childrens' Hospital in Barcelona, Spain.
His clinical and research activities mainly focus on the pharmacological and surgical management and genetics of childhood epilepsies and topics related to cognitive function and dysfunction in children with focal epilepsies. He has served as President of the French chapter of the ILAE, Chair of the Scientific Committee of the European Paediatric Neurology Society (EPNS) and visiting Professor at the Universitat de Barcelona. He is Editor-in-chief of the educational journal of the International League Against Epilepsy, Epileptic Disorders and Associate Editor of the European Journal of Paediatric Neurology.
Pr Arzimanoglou was awarded ILAE/IBE Ambassador for Epilepsy in 2007, and received by the EPNS the Aicardi Award for excellence in Paediatric Neurology in 2017.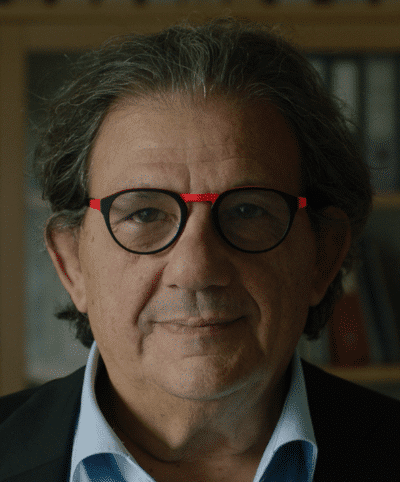 Professor J. Helen Cross OBE
MB, ChB, PhD, FRCP, FRCPCH
Professor Helen Cross is The Prince of Wales's Chair of Childhood Epilepsy, Head of Developmental Neurosciences Programme of the UCL Institute of Child Health and Honorary Consultant in Paediatric Neurology at Great Ormond Street Hospital NHS Trust, London and Young Epilepsy, Lingfield.
Her research has been targeted at improving outcomes in early-onset epilepsy, specifically in assessing the role of surgery and ketogenic diet. She is elected Treasurer of the International League Against Epilepsy 2017-2021, Clinical Advisor to the National Children's Epilepsy Surgery Service, Chair of the BPNA Research Committee, and Chair of the Neurosciences Clinical Study Group of the Clinical Research Network (Children).
She holds NIHR Senior Investigator status 2016-2020. She was awarded ILAE/IBE Ambassador for Epilepsy in 2007, and an OBE in the Queen's Birthday Honours in 2015. Professor Cross was recently elected President of the International League Against Epilepsy for 4 years (2021-2024).
Steering Committee
Alexis Arzimanoglou (France, Spain); Carmen Barba (Italy); Sandor Beniczky (Denmark); Ingmar Blumcke (Germany); Isabella Brambilla (Italy); Kees Braun (The Netherlands); Helen Cross (UK); Renzo Guerrini (Italy); Christoph Helmstaedter (Germany); Lieven Lagae (Belgium);
Ann Little (Ireland); Petr Marusic (Czech Republic); Reetta Kalviainen (Finland); Rima Nabbout (France); Ronit Ressler (UK); Philippe Ryvlin (Switzerland); Nicola Specchio (Italy); Rainer Surges (Germany); Eugen Trinka (Austria); Federico Vigevano (Italy); Emma Williams (UK)
Laurène Mathey
Coordination and Communication Manager
Carolina Ciumas, PhD
Epilepsy Research Watch
Nicola Openshaw-Lawrence
Education and Data manager
CPMS Helpdesk Coordinator
Sébile Tchaicha
Clinical Research assistant
Stéphanie Cervantes
Patient Program Manager and Helpdesk
Margaux Faure
Administrative and Communication assistant
Oliver Gubbay, PhD
Scientific Editor